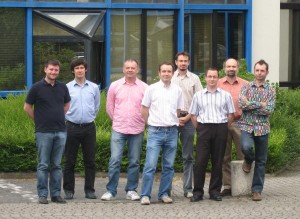 InPixal was founded in 2009 by six engineers and managers from leading companies from multimedia and electronics fields (Thomson, Thales, VLSI, Philips).
InPixal is a video processing company specialized in real time embedded solutions for military and security markets. InPixal is offering observation and equipments detection that allow optimized video exploitation for all kinds of shooting conditions.
InPixal has the advantage to combine differents skills for project success : algorithmic knowledge, hardware implementation, software optimisation, embbeded constraints experience.
InPixal organization is governed by "Agile" Project Management method and especially "Scrum" methodology.